Good Resource for local Entrepreneurs
Good Resource for local Entrepreneurs
  Online Communities Help Raise Start-Up Cash


  by Lisa Gerstner, Kiplinger.com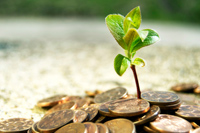 For Phu Nguyen, 25, and Peter Seid, 22, inventing Romo, a robot controlled by a smart phone, was the easy part. The hard part for the co-founders of Romotive was gauging the market's interest in their prototype, finding developers to create phone applications for it and raising money to assemble more robots.
They turned to Kickstarter, a Web site anyone can use to gather funds from supporters. Last fall, the Seattle pair raised more than $80,000 in about a month – more than double their $32,000 goal – and found like-minded innovators, too.
Sites such as Kickstarter, IndieGoGo and Peerbackers help people raise money for projects of all sizes, from films to furniture-making. You explain your idea and offer rewards to backers. Romotive promised a button to folks who pledged $2, for example, and a trio of robots to those contributing $212. Some sites release funds raised only if you meet your goal. Many charge a fee, often about 5% of the money you raise.
It helps to set clear and realistic goals for the money you want to raise and the number of products you can prepare and deliver.
1. Think carefully about how you'll engage the network.
2. Use videos and photos to showcase your vision.
3. And set aside plenty of time.
On top of developing the robots, Romotive's founders spend one to two hours per day updating their backers on the firm's progress and responding to e-mails, Nguyen says.
Reprinted with permission. All Contents ©2012 The Kiplinger Washington Editors. www.kiplinger.com.
---